RE Enrichment Morning - March 2023
Our Year 5 Faith Council representatives had the opportunity to visit St Nicholas and St Mary CE Primary School in Shoreham to take part in a 'RE Enrichment Morning'. Michael, Myla and Julie joined children from other schools within the Dioceses for a morning of discussion and creativity. The morning began studying photographs of different places of worship or reflection from a range of different faith. They discussed and shared their ideas about what they felt was important to include in a place of worship or reflection before working as part of a group to design and then make a model of their own place of reflection or worship. The children were excellent representatives for the school with their impeccable behaviour and confidence to engage and interact in a new setting and with new friends from across the Diocese.
Prayer Boxes
The Faith Council talked to their classes about prayer boxes. Each class then made a prayer box to go into the class 'Reflection Space'. The group shared their boxes with each other and talked about how they are being used in class.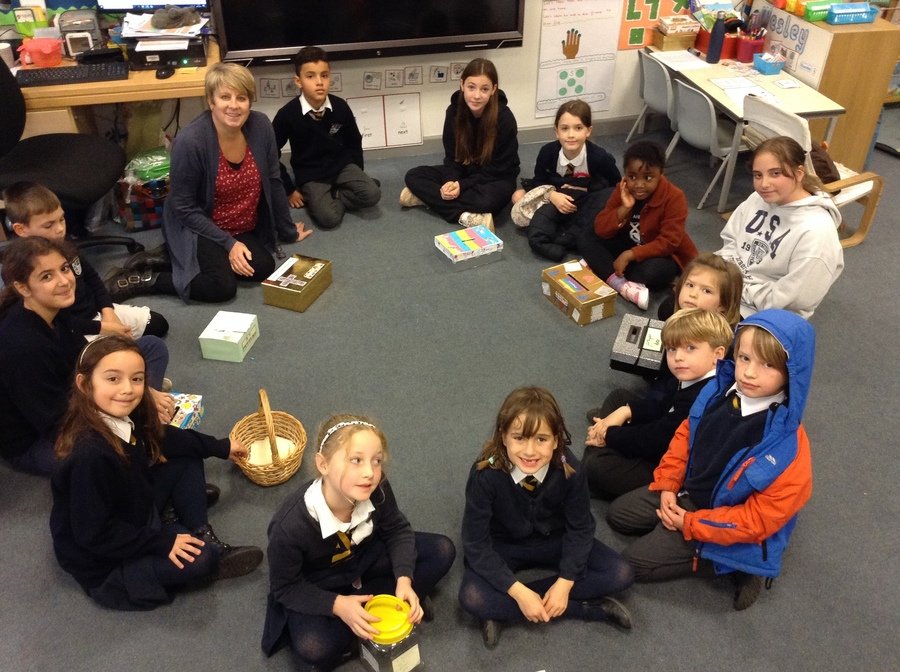 Developing Spirituality
The Faith Council are working with their classes to develop spirituality at our school...