MUSIC

"Ah, music," he said, wiping his eyes. "A magic beyond all we do here!"

― J.K. Rowling, Harry Potter and the Philosopher's Stone
At St. Andrew's, we believe that music is an essential part of life and that the opportunity to engage in musical experiences is crucial for the development of the whole child.
Learning music develops all aspects of a child's learning, from the physical action of using an instrument to the mathematical skills needed to keep a pulse. These abilities are directly transferable to other areas of the curriculum, allowing them to flourish, and will be invaluable in their future life.
At our school, children have access to music through weekly classroom music lessons and song assemblies, as well as further opportunities to engage in peripatetic music lessons and extracurricular musical activities such as our choir and orchestra.
We also endeavour to provide wider performance opportunities with other schools and in the local community.
We are really pleased to have raised £900 for Chestnut Tree House, Cancer Research and Winston's Wish
through the sales of our St. Andrew's Christmas Album Noel.
Thank you to everyone who supported this project.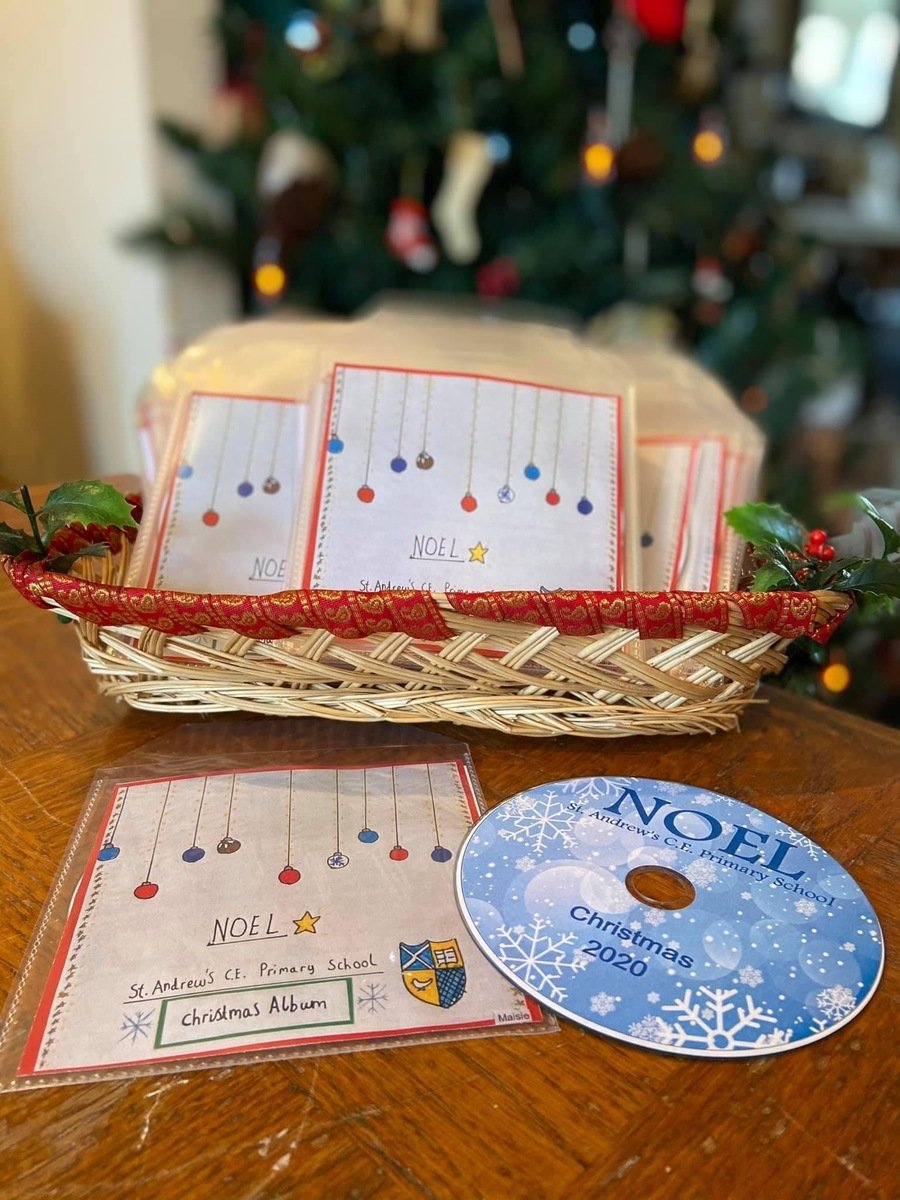 The first time KS2 were able to sing together again after lockdown...
St. Andrew's Music Week...