Inspiring a love of learning and enjoying life in all its fullness
Welcome to St Andrew's.
My name is Trevor Cristin and I am the Headteacher here. The statement at the top of this page sums up what our purpose is. Quite simply, it is why we are all here.
In order to fulfill this ethos, we have founded our school on four Core Values. These are Achieve, Care, Joy and Worship. To us these mean:-
Achieve - We want our children to fulfil their maximum potential in all areas of school life. As a school we will provide both challenge and loving support. We want our children to thrive as lifelong learners and as positive people.
Care - Our school is founded upon an understanding of Christian love. Children will learn how to build strong relationships and learn to live well together. They will learn to behave with dignity and to respect people of all diversity.
Joy - Joy is a fruit of the Holy Spirit. It inspires positive mental health and a deep enjoyment of what school life has to offer. Joy equips the children to deal with challenges ahead.
Worship - We are a Christian school. Our values and approach to school life embrace the teaching of the Bible.
I hope this gives you a clear picture of our school. We are a fully inclusive school and we warmly welcome all children of our local community to join our school family.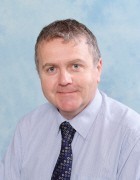 CONTACT US
Address: St. Andrew's C.E. Primary School,
Belfast Street,
Hove,
East Sussex,
BN3 3YT
Email: admin@st-andrews.brighton-hove.sch.uk
Telephone: 01273 770082
HOW TO FIND US
PARKING
The safety of our children is paramount. There is no legal parking outside the school. In fact, stopping outside the school is heavily restricted as you can see from this notice that is displayed by the main school gate:

There is a public car park in Haddington Street, which runs along the back of the school building and also there is up to two hours parking available in the Tesco store next to the school.