St Andrews CE Primary School

Special Educational Needs Information Report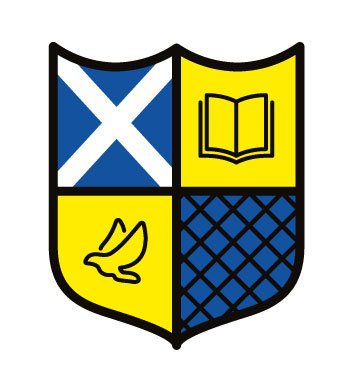 Approved by:

Date: October 2018

Last reviewed on:

Next review due by:
This information outlines what St Andrews CE Primary School can offer children with special and/or additional educational needs and how our provision is organised and delivered. If, after reading this, you have any additional questions then please contact our Head of Inclusion, Sarah Chambers 01273 770082.
At St Andrews we believe that everyone has a right to be valued and respected as an individual and included in all aspects of school life. We will ensure that everything we do seeks to remove any barriers that prevent anyone from being fully involved. We actively encourage and support everyone to develop the confidence to participate, 'have a go' and develop a 'can do' attitude, even in areas in which they lack confidence. In this way, everyone is nurtured towards reaching their full potential in all of the educational and social opportunities St Andrews provides. We will do this in collaboration with the child and their family, drawing upon the support of other partners within Brighton and Hove's Children's and Young People's Trust. The practicalities underpinning this commitment will be reflected in all our policies.

1. How does St Andrews know if a child needs extra help and what should I do if I think my child may have special educational needs?

How do we know?
Teachers are continuously monitoring and assessing children's learning and development:
Teacher assessments take place each term. These assessments give information about academic, social and developmental needs.
Pupil progress meetings then follow, where individual children and their needs are discussed, based on teacher assessment data.
Based on the information provided by class teachers, some children are identified as needing additional support. This support may be in the form of a booster group, or something more intensive.
In addition teachers can raise a concern about a child at any stage in between.
At key points throughout your child's school life, they will take part in statutory assessments (SATs) as well as specific screening programmes as appropriate. These can also be used to help identify an additional need.
Transition information is also shared between schools and other professionals,
e.g. Pre School Special Needs Service (PRESENS), Speech and Language Service (SALT) for children moving into school or between schools.
Support is put in place to ensure all children progress in their learning and development.
If a teacher has a concern about a child, they will discuss this with parents initially and also with our school's head of inclusion. Following these discussions the Head of Inclusion may get in contact with you directly.
What should you do?
If you are worried that your child may have a special educational need, you should contact the class teacher in the first instance.
2. How will St Andrews staff support my child?


At St Andrews we have a Head of Inclusion who coordinates provision for all children with identified special needs across our school. The Head of Inclusion works in close consultation with class teachers to devise and monitor support for children and coordinates the Inclusion team. Within the Inclusion Team we have a Pupil Care Co-ordinator, who will support children's social and emotional development. We also have Special Needs Support Assistants, who work with identified children, either individually or as part of a group. Work is based on the targets set for them.
Your child's class teacher will provide daily high quality teaching, targeted at each individual child's needs within the class room.
Where necessary, special individual programmes will be developed by our Head of Inclusion.
This will take account of your views and incorporate advice from any specialist services as required.
You will be kept fully informed throughout so you will know and understand what the programme contains, how it will be delivered and evaluated, by whom and how often it happens within a school week.
Support staff run programmes, that are either devised by school or provided by other agencies, such as the Speech and Language Service.
Teachers and the Head of Inclusion liaise with parents regularly.
We have a governor supporting SEN who regularly visits the school and is in close contact with the Head of Inclusion.
The Head of Inclusion reports to governors half termly.
Some children may have an individual plan called an IEP, usually if they require 1:1 support. This will highlight specific targets a child is being supported to achieve.
3. How will the curriculum be matched to my child's needs?


The content of lessons is differentiated to take account of the children's differing abilities and needs. Our strategies:
Providing additional adult support.
Providing learning tasks that present different levels of challenge or provide particular and/or specialist equipment for the children to use.
When a child needs a specific learning programme, it is designed to the child's particular needs and will have small learning steps that will ensure that progress is being made at the appropriate pace and level of challenge.
We offer a high level of communication if your child needs help. You can make an appointment to meet with your class teacher or Head of Inclusion, in addition to Parents' Evening.
Some children may have home school books or some parents will have an update at the end of the day to make sure we are working together to meet the needs of your child.
Many visual resources in classrooms are in place to support different learning styles.
Where appropriate, the school will refer to outside agencies for additional support, advice and programmes and they will meet with parents to offer advice and support.
When a pupil has been identified with special needs the class teacher, to enable them to access the curriculum more easily, will differentiate their work. This can take the form of providing additional adult support, providing learning tasks that present different levels of challenge or provide particular/specialist equipment for children to use. Each classroom has resources to support learning tailored to the children's individual needs e.g. writing slopes, pen/pencils.
Your child's progress is measured by staff leading interventions through assessments that are attached to that intervention and teacher assessments give additional information.
The use of ICT support including recording devices and Ipads
4. How will you and I know how my child is doing and how will you help me to support my child's learning?


How will I know how my child is doing?:
We will liaise with you. This may be in the form of a meeting or sending home your child's latest learning programme.
You do not have to wait for St Andrews to contact you. You are able to contact the school's Head of Inclusion at any time if you have a worry or a concern.
As part of your child's education programme, they may have a 'Home/School' book. This enables you and us to communicate on a daily basis if necessary.
When necessary we will seek out specialist training to support specific identified needs such as ASC, Downs Syndrome.
We also run sessions for all teachers and other support staff on how to make work more accessible for those with complex needs.
You will know how your child is doing through; Parents evening, learning programmes sent home, reports, talking to class teacher/Head of Inclusion , observing intervention sessions, home-school books for some.
What you can do at home, to support your child's learning:
We encourage you to work with us and support any extra interventions that your child may undertake. Some interventions require extra reading at home whilst others may have maths games etc.
5. What support will there be for my child's overall well-being?


St Andrews has a full-time Pupil Care Co-ordinator. She can provide you with a range of well-being and health information. In close liaison with the Head of Inclusion, they can also refer issues to other, more appropriate and expert services as required.

We believe that the development and support of the whole child, including their social and emotional development, is vital to successful learning and progress. We aim to build this into the actual learning programme and the approaches used in delivering it.

Children's views will be taken account of in an age-appropriate way as part of their programme's development and review.
St Andrews offers a wide variety of support for pupils who may need help with their social and emotional development.
Our Pupil Care Co-ordinator offers:
Nurture and friendship groups
Some support on a 1:1 basis, for children with high level behavioural needs.
Some children have a person to meet and greet them every morning and settle them into school.
Some children have a Key Adult who checks in with them
We also ensure a clear structured Behaviour Policy, is adhered to by the whole school
A safe caring environment where all children thrive.
Clear safeguarding procedures and policies.
All staff regularly updated training for safeguarding.
A number of social intervention groups including specific social language programmes, friendship support groups and anger management sessions.
Support at unstructured times such as play and lunchtime. There are a number of children who need supervision at lunchtime this may be to help them to eat or to help them to socialise.
Personal care support including personal care plans, toileting and dressing. This is undertaken with the child's modesty and privacy as our utmost priority. A detailed Care Plan is compiled by the adults supporting your child in consultation with parents/carers and appropriate specialists. These are discussed with all staff involved with the pupil.
We encourage the children to be as independent as possible within their limits.
The Pupil Care co-ordinator and School Counsellor support those children who have more specific emotional needs.
We also have Individual Behaviour Plans, which are individual support plans for those children who need behaviour support.
We follow physiotherapy programmes, speech and language programmes and receive advice and support from Occupational Therapy as well as PRESENs Hillside and Downs park outreach.
All staff receive regular 'Epipen' training delivered by the school Nurse and some receive Nebuliser training from a specialist nurse.
Our Pupil Care Co-ordinator:
Works closely with our Head teacher and Head of Inclusion.
Works closely with our home school liaison officer to ensure that any appropriate support regarding good attendance and punctuality can be put in place.
There a number of staff trained in first aid and we have a clear medicine policy. There is a set pupil services area where medicine and first aid treatment is administered using the correct procedures.
6. What specialist services and expertise are available at or accessed by St Andrews


The Head of Inclusion oversees special needs provision at the school. They manage and deploy a team of special needs support assistants. Through experience, specific training and multi-agency working, they have developed extensive expertise in supporting children with a wide range of educational needs. These include:
Downs Syndrome.
Autistic spectrum disorder.
Speech and language difficulties.
Physical needs.
Hearing impairment.
Emotional and/or behavioural difficulty.
Visual Impairment
In addition to our in-house expertise, we access support and advice from other specialist agencies when needed.

The following specialist services and expertise are available to access at our school:
Highly trained and competent team of support staff
Head of Inclusion
Close links with Special Schools
Highly trained team of class teachers committed to inclusion
School Nurse
School Counsellor
Pupil Care Co-ordinator
Educational Psychologist
Literacy Support Teacher
Speech and Language Therapist
Speech and Language Teacher
Autistic support service
Mental Health worker CAHMS
Family support worker
Education Welfare Officer
Behaviour and Inclusion Team
Social Workers
Physiotherapists
Occupational therapists
Outreach Teacher for the deaf
Outreach Teacher for visual impairment
Specialist Health Visitor
Paediatricians
Hillside special school outreach
Child Protection Officer
Ethnic Minority Achievement Service (EMAS)
Seaside View Child Development Centre (CDC)
Pre School Special Educational Needs Service (PRESENS)
AMAZE
7. What training are the staff supporting children with SEND had or having?


Our staff has a high level of training matched to the individual needs of the children. There is a set induction programme for all support staff, which includes shadowing colleagues to make sure that every member of staff has the correct training in Special Educational Needs and Disability. We have support from all of the services above who will often model sessions with the children for us to learn the best strategies to use for each individual need.
8. How will my child be included in activities outside the classroom including school trips?


We will always include every pupil in every activity that school provides. Reasonable adjustments will be made so that children with special educational needs can join in as much as possible. This can be through:
Extra adult support
Adapting the activity
Providing alternative or specialised, bespoke equipment.
The accessibility of all school trip destinations are checked in advance and we will ensure that appropriate transport will be found to ensure that a child can attend an educational visit.

We make every reasonable adjustment necessary for all of our trips to be inclusive. However, there are certain places, which are not as accessible and/or appropriate for individual needs. We work closely with parents to plan and guide us in order to make the trips as satisfying as possible for all of our children. We use accessible transport for wheelchair users. There are often children with one to one teaching assistants on our trips to support them as much as possible. Risk assessments are carried out and procedures are put in place to enable all children to participate. However, if it is deemed that an intensive level of 1:1 support is required a parent or carer may be asked accompany their child during the activity. Reasonable adjustments will be made so that children with special educational needs can fully participate.

After school activities providers are aware of our school's commitment to inclusion. It is up to them to them to discuss appropriate provision with you in order to accommodate your child's needs.
9. How accessible is the environment of St Andrews?


Every part of the school buildings and grounds is accessible to wheelchair users. At the current time the majority of our classrooms have a Soundfield system. The building is modern and designed with disability access in mind. The stairs are marked to assist the visually impaired

The school adheres to the statutory guidance for the DDA and every year the governors audit the school environment to make sure the school are following this. Every part of the school building and grounds is accessible to wheelchair users. We have a lift in the school building. We have disabled toilet facilities and offer changing facilities. Training is offered where appropriate e.g. manual handling.

With outside agency support, adaptations to the school can be made for individual needs as necessary, e.g. adjustments to the class for hearing impairment, large print for children with visual impairments.

We aim to ensure all our classrooms provide a high level of visual support for pupils to access.

Please refer to our Disability Access Policy for further detail.
10. How does St Andrew's prepare and support my child in joining the school and moving on to the next?


St Andrew's admission arrangements do not discriminate against any child or their needs. Priority will be given under each admission criteria to children with exceptional medical or social circumstances where their needs make it essential for them to attend St Andrew's School. Please refer to our Admission Pack for further details.

St Andrew's staff will meet with you and your child prior to them starting here, whether your child is beginning Reception or joining our school later, in a different year group. We will gather as much information as possible that we can use to help us prepare for your child starting our school. There are a number of additional ways we can also help your child's entry. These include:
Home visits.
Welcome booklets which contain photographs of the relevant staff and your child's new school environment
Liaison with your child's prior school or early years setting.
Relevant staff visits to early years settings.
Liaison with preschool SEN service or SENCO at previous school.
When a child moves school there is a high level of communication between both making sure the new school is fully aware of the needs of your child and the support that we successfully used with your child. The Head of Inclusion and the Pupil Care Co-ordinator liaise closely in the build up to transition. Close liaison with other schools also takes place, to ensure children are well prepared for their transition.

When your child is about to transfer to their next school, we will:
Hold a transition meeting with you and invite relevant staff from new school to attend.
We will prepare a transition booklet with photographs of the new school and key staff.
We will offer to take your child on additional visits to ensure they are feeling familiar and confident about the impending move.
All Year 2 children have transition visits where they spend time in their new classrooms with their new class teacher. Additional visits are also arranged for pupils who need extra transition time in their new school.
11. How are the school's resources allocated and matched to children's special educational needs?


As part of our general school budget, we receive funding to support children with special educational needs.

In a case where a child has very significant and/or complex needs we will make a case to the local authority in requesting additional funding through the high needs funding block, available to all schools when this threshold of needs is reached. Such funding will then be used exclusively to provide the help and support your child needs.

Pupil premium funding is used to support eligible pupils to ensure they make good progress.
12. How is the decision made about what type and how much support my child will receive?


The Head of Inclusion, in consultation with the Head teacher and governors with responsibility for inclusion, will meet to allocate support within our means to children who need it. The Head of Inclusion will then meet with you to discuss our proposals and enlist your views and ideas. We will provide you with a breakdown of the support we are offering your child.

As all children's needs are different we have to be flexible in the way in which we assess and meet their needs. There is no one set way because the children we support are all different. We have regular meetings with senior teachers, class teachers and parents to review the needs of each child. We are flexible and will change the support needed for your child according to his or her changing needs. It is very much a three way process between parent, school and outside agencies and we all work together to make sure your child is being supported in the best way possible.

It is important you tell us if you think things are changing so we can bear this in mind. Support is reviewed regularly in order to making your child is making progress and future plans to be made.

The School in consultation with parents and children will make the decision about how much support and what type of support your child will receive.
13. How are we as parents involved in St Andrews and how can I be involved?


St Andrews seeks to work in a close and mutually supportive partnership with parents. There are several ways you can become more involved: but being a parent volunteer helper in the classroom, is particularly valuable.
14. Who can I contact for further information?


For further information about our school's offer you can look on our website at and/or please contact our Head of Inclusion Sarah Chambers, by ringing the school on 01273 770082

For information about wider services provision in Brighton and Hove you should go to their website at: www.brighton-hove.gov.uk

Search AMAZE for additional support.