EASTER BISCUITS - 14th April 20
110g caster sugar, plus extra for dusting
110g butter, softened
1 egg, separated
225g plain flour, sifted
pinch mixed spice
55g sultanas, soaked in a little milk
30g candied peel
milk
Preheat the oven to 160 deg C. Line a baking tray with greaseproof paper.

Cream butter and sugar together in a bowl until light and fluffy. Beat in the egg yolk until well combined.

Fold flour into the mixture, then stir in the mixed spice, sultanas and candied peel. Stir in enough milk to form a stiff dough.

Roll the dough out onto a floured surface and cut out the biscuits with a fluted cutter. Place onto the baking sheet and bake for 10 minutes.

Remove the biscuits from the oven, brush with the reserved egg white, sprinkle with the sugar and return to the oven for 5 minutes or until pale golden-brown.

Remove the biscuits from the tray and set aside to cool on a wire rack.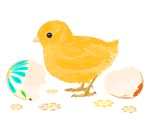 EASTER NESTS
(Makes 6) Preparation: about 25 minutes
INGREDIENTS
50g butter
60ml (4 tablespoons) golden syrup
25g cocoa powder
3 Shredded Wheats
12 sugar mini eggs
METHOD
Put butter, golden syrup and cocoa powder in a small saucepan and melt over a low heat, stirring continuously.

Remove from heat.

Crumble the Shredded Wheat and mix into the chocolate mixture.

Stir to coat well.

Divide the mixture into 6 and shape into nests on a baking sheet covered with non stick baking parchment.

Place in the fridge to cool for 30 minutes.

Decorate with a couple of sugar mini eggs.
SWEETCORN AND POTATO SOUP
1 tin sweetcorn
salt
1 onion
oil
butter
3 medium potatoes
vegetable stock
pepper
cream
Peel and dice potatoes. Boil for 20 minutes.
Soften onion in oil and butter and cook for 8 minutes. Stir. Add the cooked, drained, potatoes and cook for 5 minutes more.
Make stock. Add to potato and onion mixture. Stir and add in sweetcorn.
Cook for 5 minutes.
Hand blend - keep some corn whole for texture.
Add cream and black pepper.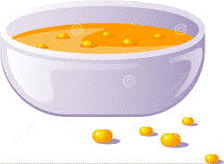 CHEESE & BACON SCONE PIZZA
Watch Mrs Saunders Make it above!
Ingredients
250g plain flour
1 teaspoon salt
2 teaspoons baking powder
50g butter, chopped
2 eggs
3 tablespoons milk
For the cheesy topping
1 tablespoon olive oil
1 green pepper, quartered, deseeded and finely sliced
4 rashers bacon, chopped
5 spring onions, thinly sliced (white and green parts)
2 tablespoons tomato passata
6 cherry tomatoes, halved
85g mature cheddar cheese, grated
Method
Heat the oven to 220 deg C (Mark 7). Mix the flour, salt and baking powder in a bowl, then rub in the butter until it disappears. Mix the eggs and milk together, then stir into the dry ingredients to make a soft dough. Shape into a round on a lightly floured surface, lift onto a non-stick baking tray, then cut out, using a small plate as a template. This is the pizza base.


Heat the oil in a frying pan then stir-fry the pepper for 5 minutes until softened. Add the spring onions and cook for a further 3 minutes . Add the bacon and cook for a further 5 minutes, until the bacon is starting to brown. Take off the heat.


Spread the tomato passata over the pizza base, then evenly tip the pepper and bacon mixture on top. Scatter over the cheese and decorate with the cherry tomatoes.


Bake for 15 minutes and serve with a nice green salad.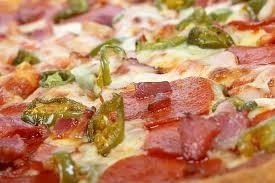 ROCKY ROAD
3 Mars bars
100g butter
5 shortbread biscuits
140g marshmallows
50g Rice Crispies
Chop the Mars bars and put them in a small pan with the butter.


Melt over a low heat.


Break the shortbread into chunks and stir into the mixture.


Add the marshmallows and Rice Crispies.


Pres the mixture into paper cake cases.


Leave to set in the fridge.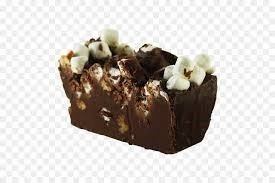 LENTIL AND BUTTERNUT SQUASH CHILLI
2 tablespoons oil
1 medium onion
2 garlic cloves
1 large pepper
2 cups lentils
2 teaspoons chilli powder
2 teaspoons cumin
2 teaspoons oregano
1 teaspoon salt
1 tin tomatoes
1 bay leaf
1 litre stock
Half a butternut squash
2 cans any beans
Salt, pepper
Chop onion


Smash garlic


Chop the butternut squash.


Heat the oil and fry onion for 8 minutes.


Add the garlic and cook for 2 – 3 minutes.


Add the pepper and cook, stirring.


Add the butternut squash and continue to stir.


Add the lentils, cumin, oregano, chilli powder and salt. Cook for 3 minutes.


Add tomatoes, bayleaf and stock. Bring to a simmer, partially cover with a lid and cook for 20 minutes.


Add the beans and cook for 5 more minutes


Discard the bayleaf. Taste for salt and pepper and adjust as necessary


Serve hot, with parsley, sour cream, grated cheese and crusty bread.