PLANNING CONSULTATION FOR ALL-WEATHER SURFACE
The school is putting in a planning application for an all-weather surface on our school field.
Parents/carers and local residents are invited to review the details below.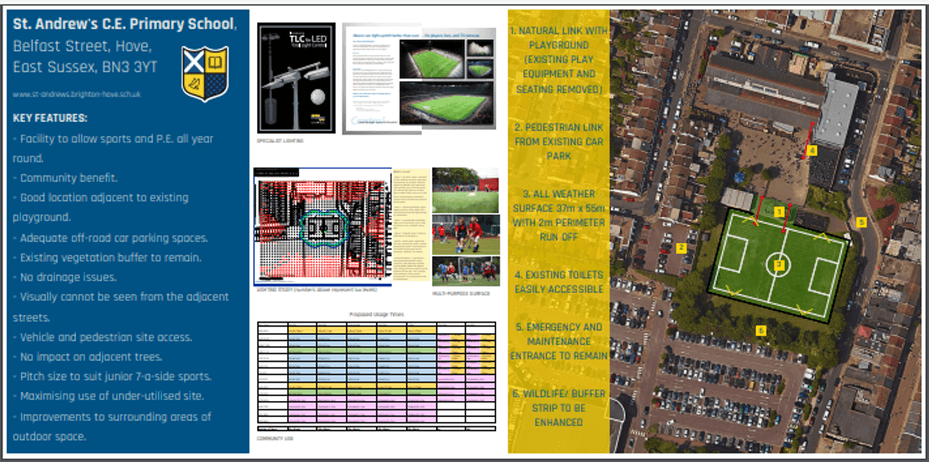 Comments can be made via the following email address
planning@st-andrews.brighton-hove.sch.uk
Many thanks to all who have provided comments and asked questions about the shcool field project. Please find attached a short note which we hope addresses many of the questions. In addition, a further meeting for the school community will take place at the school on 8th May 2019, from 6-7pm. Local residents who have contacted us have been contacted separately to discuss their specific concerns.
Questions and Answers 01.04.2019