St Andrews CE Primary School
Disability and Equalities Policy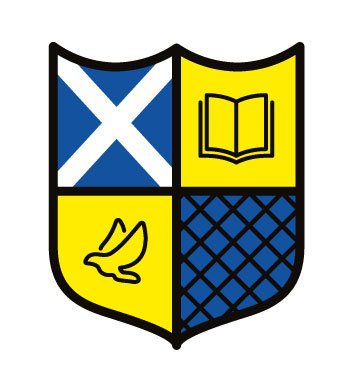 Approved by:

Ethos Committee

Date: November 2018

Last reviewed on:

15/01/2019

Next review due by:

Spring Term 2020
Introduction
This Single Equality and Community Cohesion Scheme for St Andrews Primary School brings together policies, schemes and action plans for Race, Gender and Disability equality, meeting the statutory duties in these areas. It also goes far beyond these strands to include the elements required under the duty to promote Community Cohesion such as religion and faith, sexual orientation, age and every aspect, which has the potential to discriminate against or to devalue any individuals within our community including those with special educational needs or potential language barriers. This scheme provides a framework for our school to pursue its equality duties to eliminate unlawful discrimination and harassment and promote good relations and positive attitudes between people of diverse backgrounds in all its activities.
We recognise and accept our duties and responsibilities to eliminate discrimination and promote equality, including the requirement to involve the whole school community in the process in order to ensure better outcomes for all.
Our statutory duties are contained within:
Equality Act 2010 which identifies the following protected characteristics : Age, Disability, Race, Religion/Belief, Sex, Sexual orientation, Gender reassignment, Marriage, Pregnancy/Maternity
Education and Inspections Act 2006
Gender Equality Act 2006
Race Relations (amendment) Act 2000
We are committed to the development of cohesive communities both within our physical boundaries and within our local, national and global environments. Our school embraces the aims of the Every Child Matters agenda and these have informed and shaped this document.
We interpret our equalities and Community Cohesions duties positively; take the necessary actions to remove barriers to inclusion and work hard to ensure a safe, positive and inclusive environment. Our Single Equality and Community Cohesion Scheme is inclusive of our whole school community – pupils, students, staff, parents/carers and visitors, who have been involved in and contributed to its development.
The School Context – What sort of school are we?
St Andrew's is an expanding voluntary aided primary school with 590 children on roll. The majority of children come from white British families with approximately 20% of children having other minority ethnic backgrounds. Ninety children receive free school meals approx. 15% and there are approximately 10% of children on the Special Educational Needs register. Children with EAL is low but growing. There are currently 2 LAC. Achievement and attainment is high and behaviour is outstanding.
The school has a strong Christian ethos and draws the majority of its children from families who attend local churches in the city of Brighton and Hove
St Andrew's CE Primary School – aims and values
Our Educational Vision
At St Andrew's every child and adult learns together in a creative, stimulating and enjoyable/enriching environment. We seek to promote a life long love of learning, to encourage endeavour, to foster curiosity and celebrate high achievement for all.
Our Spiritual Vision
We encourage all children to engage with the Christian faith, to grow in their understanding of God's love for them and to develop a personal relationship with God through Jesus Christ. Each child is encouraged to develop a practical vision of Christianity and its outworking in their lives through love and service based on the teachings of Jesus and an understanding of God's word.


Our Vision for Personal and Social Development
We aim to give our children the means to fulfil their potential physically, socially, intellectually and emotionally to empower them to make wise choices now and throughout their lives. Children at St Andrews learn to love and respect themselves and others, developing a love for life and a desire to serve.


Our Vision of the Community
We believe that God has called us to experience His love in relationships with each other. Our aim is to value the diverse gifts of those in our school and the wider community, to reflect and share God's love for us all and to reach out to others in practical ways in a spirit of friendship and love.


Our Global Vision
At St Andrew's we aim to respect, understand and experience different cultures locally and worldwide. Through opportunities offered in our curriculum, children are encouraged to appreciate and celebrate the diversity of our global community
Our approach to promoting equality
The overall objective of the school's Equality Policy is to provide a framework for the school to pursue its equality duties to eliminate unlawful discrimination and harassment; promote equality of opportunity; and promote good relations and positive attitudes between people of diverse backgrounds in all its activities.
Through the Equality Policy, the school seeks to ensure that no member of the school community or any other person through their contact with the school receives less favourable treatment on any grounds which cannot be shown to be justified. This covers race, colour, nationality, ethnic or national origin, religion or belief, gender, marital status, responsibility for children or other dependants, disability, pregnancy and maternity, sexual orientation, gender reassignment, age, trade union or political activities, socioeconomic background.
The principles of this policy apply to all members of the extended school community – pupils, staff, governors and parents/carers.
A cohesive community
St Andrew's CE Primary School Community Cohesion Policy, 2015
Community Cohesion Promotion Policy
There is a duty for schools to promote community cohesion under the Education and Inspections Act 2006.

Introduction
The curriculum of our school promotes the spiritual, moral, cultural, mental and physical development of our pupils and prepares them for the opportunities, responsibilities and experiences of later life.
We already consider this part of our role, and already work in ways which promote community cohesion. As globalisation continues, it is more important than ever that we play a full part in promoting community cohesion.
Our school is a thriving, cohesive community, which has a vital part to play in building a more cohesive society. We are responsible for educating children and young people who will live and work in a country which is diverse in terms of culture, faith, ethnicity and social backgrounds. We believe this to be especially important to our school, since our catchment does not reflect a broad diversity of cultures.
The aims in our Vision Statement directly relate to our mission of working towards a more cohesive community, especially aims 4 and 5; see above,
We therefore consider it an important life-skill to teach our children about community cohesion issues.
We make links with other local schools with a more diverse community, such as our local secondary schools and other primary schools.
We host theme days for our pupils to learn more about other cultures, drawing upon the experiences, wherever possible, of our pupils and their families who have joined us from abroad or are of different ethnic origins than white British.
We wish to show that through our ethos and curriculum we can promote a common sense of identity and support diversity, showing pupils how different communities can be united by common experiences and values. We believe that it is our duty to address issues of 'how we live together' and 'dealing with difference' however controversial and difficult they might sometimes seem.
What is community cohesion?
By community cohesion, we mean working towards a society in which there is a common vision and sense of belonging by all communities; a society in which the diversity of people's backgrounds and circumstances is appreciated and valued; a society in which similar life opportunities are available to all; and a society in which strong and positive relationships exist and continue to be developed in the workplace, in schools and in the wider community.
Community from a school's perspective
For schools, the term 'community' has a number of dimensions including:
the school community – the pupils it serves, their families and the school's staff;
the community within which the school is located – the school in its
locality and the people who live or work in that area;
the community of Britain - all schools are by definition part of this
community;
The global community – formed by EU and international links
In addition, we consider that we are part of a community within our LA cluster partnership, where staff and children meet to share learning.
How does our school contribute towards community cohesion?
All schools, whatever the mix of pupils they serve, are responsible for equipping those pupils to live and thrive alongside people from many different backgrounds.
We recognise that our school population is predominantly white, British and Christian and so we need to plan opportunities for interaction with pupils from different backgrounds.
Broadly, our schools' contribution to community cohesion can be grouped under the three following headings:
Teaching, learning and curriculum

– to teach pupils to understand others, to promote common values and to value diversity, to promote awareness of human rights and of the responsibility to uphold and defend them, and to develop the skills of participation and responsible action.


Equity and excellence

– to ensure equal opportunities for

all to succeed at the highest level possible, removing barriers to access and participation in learning and wider activities and eliminating variations in outcomes for different groups.


Engagement and ethos

– to provide a means for children, young people and their families to interact with people from different backgrounds and build positive relations, including links with different schools and communities locally, across the country and internationally.
Teaching, learning and curriculum
We have a high standard of teaching and curriculum provision that supports high levels of attainment, promotes common values and encourages our pupils' to recognise similarities and appreciate different cultures, faiths, ethnicities and socio-economic backgrounds. Opportunities for discussing issues of identity and diversity are integrated across the curriculum.
We ensure this through:
Quality First Teaching across the curriculum that promote common values and help pupils to value differences and to challenge prejudice and stereotyping – for example, opportunities in PHSE classes for pupils to discuss issues of identity and diversity and what it means 'to live together in the UK', and through our teaching of the SEAL programme.
A programme of curriculum based activities whereby pupils' understanding of community and diversity is enriched through visits and meetings with members of different communities.
Support for pupils for whom English is an additional language (EAL) to enable them to achieve at the highest possible level in English through EMAS ( Ethnic Minority Achievement Service).
An effective voice and involvement of pupils in the governance and organisation through participation in the School Council in a way that teaches them to participate in and make a difference in school, in their local community and beyond.
Equity and excellence
We focus on securing high standards of attainment for all pupils regardless of their ethnicity or socio-economic backgrounds, ensuring that pupils are treated with respect and supported to achieve their full potential.
Our tracking systems, such as Target Tracker enable us to evaluate progress of different groups and to tackle underperformance by any particular group.
Through our regular questionnaires for pupils and parents, we monitor incidents of prejudice, bullying and harassment which would be dealt with in accordance with the appropriate behaviour and discipline policies.
Careful monitoring of pupils' access to opportunities helps us to highlight groups of children that may need support or encouragement in order that they have the opportunity to access all that the community can offer.
Engagement and ethos
School to school:
We seek to broaden the ways that we work in partnership with other schools. Sharing facilities also provides a means for pupils to interact, as do opportunities for meaningful intercultural activities such as sport and drama.
School to parents and the community:
Good partnership activities with the local and wider community include:
Working together with community organisations, for example we have strong links with our local preschool, secondary schools, church and local charitable groups, such as The Salvation Army, SafetyNet Off the Fence and Rise.
Maintaining strong links and multi-agency working between the school and other local agencies, such as the youth support service, the police and social care and health professionals.
Engagement with parents also takes place through open mornings, curriculum evenings, and social events run by the Parents of St Andrew's.
School and the UK community:
Our curriculum invites children to look at other areas in the UK and compare rural, urban and regional communities
Embracing national events that impact on the lives of our children or those around them such as Autism Awareness Week, Anti-Bullying Week and Celebrating Differences Weeks.
Learning about other significant festivals and celebrations of faith communities in the UK
School and global community:
Very broad global curriculum which focuses on a wide range of countries and cultures. Many charity and fundraising events held throughout the year.
Role of Governors
The Governing Body is legally responsible for ensuring the promotion of social cohesion and the headteacher is responsible for ensuring that the duties are fulfilled within school.
On a regular basis the governors need to consider:-
The school's impact on the community i.e. is the school exacerbating divisions or challenging them and breaking them down?
Whether the school can serve a wider community and help bring pupils and parents together.
How representative the governing body is of the local community and pupils' backgrounds.
What the school can do to create an ethos of inclusion in which divisions and intolerance of others is unacceptable.
How does the school actively promote understanding and dialogue between different groups, does the school bring in community and faith leaders.
Any local social problems which might impact adversely upon the school and sought action by partners.
Whether the governing body is aware of what the local authority may be doing to promote social cohesion and what support is available.
Upon considering the above the governors would need to produce an action plan to address any issues that have arisen.
Monitoring Social Cohesion at St Andrew's CE Primary School
Staff and Governors should regularly review the Community Cohesion Policy under the key headings to ensure this is further developed as we work towards the school vision.
Race Equality
St Andrew's CE Primary School Race Equality Policy
Aims and Values:
We aim to develop the children's awareness of the diversity of the society in which we live. We also aim to make the whole of their school experience equip the children to develop positive attitudes to a pluralistic society.
To this end, we use a whole school approach to promote racial equality and eliminate racial discrimination.St Andrew's CE Primary School supports ethnic, cultural, religious, linguistic and social diversity and actively fosters good personal, community and race relations. Diversity is recognised as having a positive role to play within the school. Our aim for equality permeates throughout all of our policies both curricular and administrative – relating to the children, staff and parents.
Discrimination on the basis of creed, colour, culture, origin, gender and ability is unacceptable in our school.
Every person in school will contribute towards a happy and caring environment by showing respect for and appreciation of each other, as individuals.
An objective for our school will be to educate, develop and prepare our children, whatever their creed, gender, sexual orientation, culture, colour, origin or ability, for life.
We promote the principles of fairness and justice for all through the education that we provide in our school.
We ensure that all pupils have equal access to the full range of educational opportunities provided by the school.
We are committed to combating racial discrimination and racial harassment by challenging stereotyping and prejudice whenever it occurs.
Our school is increasingly ethnically diverse, but we remain conscious of the need to put effort into the celebration of cultural diversity of our community and show respect for all minority groups.
We endeavour to make the school a welcoming place for all ethnic and national groups represented in the community including asylum seekers and refugees.
Following a Diversity Learning Walk in November 2018, there has been staff training on inclusion, with new diverse and inclusive books and resources being provided around the school.
PPP for Arabic Speaking Parents is available to Arabic speaking to parents.
Phonics Training for Families with EAL is delivered annually to Reception, and KS1 parents
We now have a Multi-Lingual School Website which allows parents to translate all documents and information into their home language
Parent –Teacher Meetings – some meetings can be supported by an Arabic translator
We ensure that all recruitment, employment, promotion and training systems are fair to all, and provide opportunities for everyone to achieve.
We attempt to remove any forms of indirect discrimination that may form barriers to learning, for example by ensuring that book resources reflect a multicultural society and do not contain negative images.
. Policy into practice for Ethnic Minority Support– Year Ending July 2018
| | | | | |
| --- | --- | --- | --- | --- |
| Key policy actions | Already in place | Currently in progress | on SDP for next a/c year | On SDP for the future |
| We keep a school register of pupils with EAL which is regularly updated. | x | | | |
| We know all the languages spoken in each class and in the school | x | | | |
| We encourage the use of first language in the classroom to understand tasks and consolidate learning | x | | | |
| We monitor the level of achievement of all pupils with EAL individually and share this with EMAS staff | x | | | |
| We monitor the level of achievement of all pupils with EAL as a discrete group and share this with EMAS staff | x | | | |
| We group EAL pupils with supportive peers who are good language models. | | x | | |
| We provide an appropriate work base for EMAS teachers to deliver support to targeted pupils | x | | | |
| EMAS staff & school staff liaise regularly to ensure effective curriculum support | x | | | |
| Our planning pro-formas show explicit differentiation for EAL pupils | | x | | |
| We understand the role of EMAS staff in building expertise within the school via training, classroom observations, discussions with EAL co-ordinator & SMT | x | | | |
| We have identified our own EAL training needs to build capacity within school | x | | | |
| We know that EAL is not a SEN and that P levels are not appropriate for beginners | x | | | |
| We use EMAS Home/School Liaison staff to encourage EAL parents into school – also Phonics training, Arabic PPP and some supported parents meetings. | x | | | |
| We have completed the DfE EAL/ EMA SEF | | x | | |
How We Deal With Racism
It is the right of all pupils to receive the best education the school can provide, with access to all educational activities organised by the school. We do not tolerate any forms of racial harassment, which includes racist name-calling, racist caricature based on prejudice, the stirring of racial hatred and the drawing or writing of racist materials.
Children are encouraged to be aware of what racism means through the Citizenship programme and are encouraged to report incidents where there is the suspicion of racism.
Should a racist incident occur, we will act immediately to prevent any repetition of the incident as follows:
The incident will be reported in the C Poms.
The incident will be reported to the LA on the termly racist incident return
All persons concerned with the incident will be interviewed.
The head teacher may be asked to deal with the matter.
If the case is found proven against a child, the child will be educated about racism, warned as to future conduct, appropriate sanction and the incident will be logged. In this case parents will also be informed.
Support will be given to victims of racism and racial harassment, using the support of external agencies where appropriate.
The Role of Governors
The governing body has set out its commitment to promoting race equality, equal opportunities and good race relations in this policy statement, and it will continue to do all it can to ensure that all members of the school community are treated fairly and with equality to reach their potential. They have agreed to:
Ensure that the school has a written policy.
Seek to ensure that no one is discriminated against on the grounds of race when applying for jobs at our school.
Receive an annual report on the number of racist incidents in school in the Autumn term
The governing body ensures that no child is discriminated against whilst in our school. So, for example, all children have access to the full range of the curriculum and if a child's religion affects the school uniform, then the school will deal with each case sensitively and with respect for the child's cultural traditions. Procedures for disciplining pupils and managing behaviour will also be fair and equitable to pupils from all groups.
The Role of the Headteacher
It is the headteacher's role to implement the school's race equality policy and she is supported by the governing body in so doing.
It is the headteacher's role to ensure that all staff are aware of the school policy on race equality and that teachers apply these guidelines fairly in all situations.
The headteacher ensures that all appointment panels give due regard to these policies, so that no one is discriminated against when it comes to employment or training opportunities.
The headteacher promotes the principle of race equality when developing the curriculum, and promotes respect for other people in all aspects of school life, for example, in the assembly, where respect for other people is a regular theme, and in displays shown around the school.
The headteacher treats all incidents of unfair treatment and any racist incidents with due seriousness.
The headteacher will endeavour to ensure that all children, parents or staff who need interpreters for specific occasions have one. S/he will also enlist the aid of local external agencies (eg SEAL) for 1-1 direct teaching to aid language skills and for bilingual curricular resources, materials and documentation/parent letters.
If there are particular difficulties with communication with a particular family as English is a second language (EAL) then the headteacher will ensure that one member of staff has a particular remit for home-school links.
The headteacher will endeavour to respect religious holiday requests in school time, where appropriate.
The headteacher and staff work together with parents/guardians, and with the wider community, to tackle racial discrimination, and to follow and promote good practice.

The Role of the Class teacher
The class teacher ensures that all pupils are treated fairly, equally and with respect. We do not discriminate against any child. All staff will create an environment where all pupils can contribute fully and feel valued.
When selecting classroom material, teachers pay due regard to the sensitivities of all members of the class and do not provide material that is racist or sexist in nature – or showing prejudice of any kind. To promote race equality, teachers strive to provide material that gives positive images of ethnic minorities and that challenges stereotypical images of minority groups.
When designing schemes of work, we use this policy to guide us, both in our choice of topics to study and in how to approach sensitive issues. Teaching will take account of pupils' cultural background, linguistic needs and different learning styles. Cultural traditions will be valued and made meaningful to pupils. For example, in geography topics the teacher attempts to counter stereotypical images of India and to show the true diversity of development in different parts of the world.
When planning for lessons in Citizenship (PSHE&C), teachers will ensure that children learn about race equality and related issues – for example refugees.
All our teachers challenge any incidents of prejudice or racism.

Monitoring and Review
It is the responsibility of our governing body to monitor the effectiveness of this Race Equality policy. The governing body does this by:
Monitoring the staff appointment process, so that no one applying for a post at this school is discriminated against.
Requiring the headteacher to report to governors on an annual basis on the effectiveness of this policy; taking into serious consideration any complaints regarding race equality, equal opportunity issues from parents, staff or pupils.
Monitoring the school behaviour and exclusions policy, so those pupils from minority groups are not unfairly treated.
Disability Equality Policy
St Andrews CE Primary School is committed to ensuring equal opportunities and treatment to all its employees, pupils, families and others involved in the school community with any form of disability. We will ensure disabled people are not treated less favourably in any procedures, practices and service delivery.
We also believe that 'Every Child Matters' and strive to help secure five main outcomes for each one of our pupils:
being healthy;
staying safe;
enjoying and achieving;
being enabled to make a positive contribution;
achievement of economic well-being
We seek to serve the local and wider community by offering children a caring and educationally rich learning environment in which to flourish as individuals and become increasingly valuable members of society.
The school acknowledges the fact that reasonable adjustments for disabled pupils, staff and parents/carers are essential to support children in achieving the 'Every Child Matters' outcomes.
Our school will not tolerate harassment of young people or adults with any form of impairment. This also includes pupils who are carers of disabled family members or parents.
This scheme should be read in conjunction with the Accessibility Plan; Behaviour Policy (incorporating the Anti-Bullying Policy); Education Visits Policy; SEN Policy.
The General Duty and the role of the Governing Body
We will actively seek to:
Promote equality of opportunity between disabled persons and other persons
Eliminate discrimination that is unlawful.
Eliminate harassment of disabled people that is related to their disabilities
Promote positive attitudes towards disabled persons. This mean representing people with disabilities in a positive manner and acknowledging that there are many people in society who have a disability.
Encourage participation by disabled people in public life. It is important to respect the wishes of disabled children in an educational setting, so that they do not feel pushed into participating in activities if they do not wish to.
Take steps to take account of disabled people's disabilities, even where that involves treating disabled people more favourably than other people.


Public bodies are required to comply with the Specific Duties which are:
To publish a Disability Equality Scheme (DES) which includes a three year Action Plan
To involve disabled people in the development of the DES
To take the steps set out in the Action Plan (unless it is unreasonable or impracticable to do so)
To publish an annual report on progress with the Action Plan.
The Governors will :
promote equality of opportunity for disabled people: pupils, staff, parents, carers and other people who use the school or may wish to;
prepare and publish a disability equality scheme/policy to show how they will meet these duties.
This scheme and the accompanying Action Plan set out how the governing body of St Andrews CE Primary School will promote equality of opportunity for young people and adults.
Under current legislation, the governing body to increase access to education for disabled pupils in 3 ways:
increasing the extent to which disabled pupils can participate in the school curriculum;
improving the environment of the school to increase the extent to which disabled pupils can take advantage of education and associated services;
improving the delivery to disabled pupils of information which is provided in writing for pupils who are not disabled.
What do we understand by "disability"?
At St Andrews CE Primary School we promote disability equality and prepare all our young people for life in a diverse society. We use the term 'disabled' to refer to someone who has:
'a physical or mental impairment which has a substantial and long-term,
adverse effect on his or her ability to carry out normal day-to-day activities.
We do not interchange the term disabled with the phrase special educational needs, although we appreciate that many pupils with SEN will also have disabilities.
We use the DDA 2005 definition of impairment to include impairments such as severe dyslexia, autism, speech and language impairments, Attention Deficit Hyperactivity Disorder (ADHD) as well as:
'physical impairment'

which includes sensory impairment;
'mental impairment'

which includes learning difficulties and an impairment resulting from or consisting of a mental illness.
'long term'

means an impairment that has lasted at least 12 months or is expected to last at least 12 months. (eg. diabetes, epilepsy, HIV, cancer or multiple sclerosis)
'normal day to day activities'

is when it affects one or more of the following:

mobility;
manual dexterity;
physical co-ordination;
continence;
ability to lift, carry or otherwise move everyday objects;
speech, hearing or eyesight;
memory or ability to concentrate, learn or understand;
perception of risk of physical danger
We believe that impairment does not of itself mean that a pupil is disabled. It is the effect on the pupil's ability to carry out normal day-to-day activities that has to be considered.
We recognize that individual cases need to be judged and responded to.
Characteristics of our School: Disability and significant factors
The school employs a specialist teacher for Inclusion Co-Ordinator, (INCO), who leads a team of well qualified and experienced Teaching Assistants and Individual Needs Assistants to support children with disabilities. We have also recently developed the role of Learning Mentor. Our building is on two levels with a lift and with ramps to the playground. There are four disabled toilets.
Our Disability Profile
In accordance with the DDA 2005 definitions of disability and our assessment of individual cases, the following data has been produced to outline our profile of disability 2.4 % of our children are described as having a Special Educational Need.
It is very difficult to collect accurate data and make an assessment of disability amongst our parents and others in our school community. This is due to of issues of privacy and confidentiality.
The school appreciates that in endeavouring to gather full and accurate information, consideration is given to:
Reassuring pupils, staff and parents about confidentiality
Ensuring the ethos of the school is conducive to trust and openness
Emphasising how information may lead to beneficial adjustments being made
Reasonable adjustments
The law requires schools to ensure that disabled pupils and users of the school are not disadvantaged and are able to access the same opportunities as non-disabled pupils and users. The needs of current and future pupils and users of the school are considered.
In deciding whether an adjustment is reasonable, we will consider:
The extent to which the adjustment would prevent the disadvantage suffered by the disabled person
The practicality of the adjustment
The availability of financial assistance
The financial burden of making the adjustment
The size of the school
The school environment and buildings
In respect to full access for disabled children and adults the school will deem itself successful when disabled persons can, wherever possible, participate fully :
In the classroom
In the school curriculum
In the workplace
At all times and in all parts of the building
and when:
Disabled persons feel part of the life of the school
Disabled persons are included by their peers in all parts of school life
Parents of disabled pupils feel their child is part of the life of the school
Staff feel confident in working with disabled pupils and adults
Involvement and consultation
St Andrews CE Primary School has consulted with disabled pupils, staff and stakeholders in the development of our Disability Equality Scheme. This consultation took the form of questionnaires and access to this policy with requests for comments. These consultations will be ongoing, in order to monitor the impact of our scheme and evaluate our actions to inform future planning.
Gathering Information
Information is gathered from a variety of sources:
medical registers
SEN register
questionnaires
School Performance Data
School admissions data
attendance data
school council discussion and minutes
data related to participation in extra curricular and residential visits
To meet the Disability Equality Duty, it is essential that we monitor aspects of school life to identify whether there is an adverse impact on children with disabilities.
The school monitors its provision in the following areas and pays regard to:
The role of a school as a service provider – to meet the needs of children, staff, parents and visitors
Contact with parents and carers – paying due regard to any parents who cannot read newsletters and other communication from school
Open evenings, productions, courses – we ensure that there is access to all school activities for any parents, carers, visitors, disabled friends or family
Assessing the impact of school policies
In order to ensure that action is taken to meet the Disability Equality Duty, St Andrews CE Primary School will review all policies on a rolling programme and will take into account views gathered from all stakeholders, including those with disabilities, in assessing the impact of school policies.
Meeting the six duties
At St Andrews CE Primary School we aim to meet the requirements of the 6 duties through:
Promoting equality of opportunity
by awareness raising and staff training;
to take reasonable steps to ensure all pupils and staff are able to participate fully in school life;
reviewing and adjusting policies;
raising expectations;
maintaining communication.
increase awareness of the ways in which parents of disabled children and young people can help to support their learning
Ensuring that the talents of disabled pupils are represented accordingly through the Gifted and Talented Registers.
Eliminating harassment and bullying
raising awareness amongst staff and pupils of disability-related harassment;
understanding the nature and prevalence of bullying and harassment;
recognising and addressing bullying and harassment;
involving pupils themselves in combating bullying;
reviewing school anti –bullying policy and procedures (Anti Bullying Week)
ensuring that disability-related harassment of disabled staff, parents, carers and other users of the school is identified and addressed;
the use of SEAL materials;
If a number of incidents have been prevalent within a particular year group, use circle time, story time or assembly to investigate and address the issue with all pupils.
Promoting positive attitudes
by staff modelling respectful attitudes to disabled pupils, staff and parents;
by challenging negativity;
by ensuring there are equal opportunities for disabled people to act in senior positions in the school;
through the curriculum – SEAL/PSHE/RE;
through positive images in school books and other materials;
ensure that disability is represented in posters, collages, displays and learning materials;
celebrate and highlight key events such as the Paralympics.
inviting disabled members of the community/organisations to talk to children.
Encouraging participation in public life
where possible, disabled pupils, staff and parents are represented in senior, responsible and representative roles;
there are positive images of disabled people participating.
ensure that disabled pupils are represented and encouraged to participate in class assemblies, plays, events and on the school council.
Taking steps to meet disabled people's needs, even if this requires more favourable treatment
additional coaching or training for disabled pupils, staff or parents;
special facilities for disabled pupils at breaks and lunchtimes;
Being sensitive to children's feelings with regard to Sports Days, performances etc.
A policy of interviewing all disabled applicants who meet the minimum requirements for a vacancy.
Making things happen
In order to ensure that action is taken to meet the Disability Equality Duty, St Andrews CE Primary School has drawn up an Action Plan which outlines how the requirements of the law will be met.
Action Plan
Our Action Plan forms part of our Disability Equality Scheme and shows what we intend to do over the next three years to meet the needs of our school community and our statutory duties. We recognise the need to respond to changes in our school community over time.
Overall responsibility for the plan is taken by the Head Teacher and the Governing Body. The everyday implementation of the plan is the responsibility of the SENCO /Inclusion co-ordinator .
Monitoring and reporting
This action plan will be reviewed every 2 years by the Governing body in consultation with stakeholders.
The school's Disability Equality Policy will be made available on the school website.
Gender Equality Policy
At St Andrews Primary School we are committed to ensuring equality of
education and opportunity for staff, pupils and all those receiving services from the school irrespective of gender.
Under the gender equality duty all schools now need to take action to
eliminate unlawful discrimination and harassment
promote equality of opportunity between men and women.
Although at St Andrews Primary School we take positive steps to address
gender inequality, we understand that barriers exist that may prevent pupils and staff from achieving and making the most of the opportunities we make available.
To promote gender equality it is vital that the differences between boys' and girls', male and female experiences, attitudes and achievements in schools are understood so that our policies and practices can begin to break down these barriers.
However, we are aware of how factors such as ethnicity and social class also impact on the achievement of boys and girls. This scheme supports our work as set out in our Special Needs policy, Disability Equality scheme and Race Equality Policy to tackle the many factors that affect pupil attainment.
Our priorities to promote the gender equality duty that will:
eliminate unlawful discrimination and harassment;
promote equality of opportunity between men and women; and
result in improved outcomes for girls, boys, male and female staff and
parents/carers in all aspects of school life, in the wider community and
in employment.
All staff are trained on how to tackle homophobic bullying, transphobic, homophobic and biphobic bullying and language. They will have a script for tackling inappropriate language using Stonewall resources. There is a Stonewall trained member of staff.
Roles and responsibilities
Our Headteacher aims to:
Ensure that governors, staff, parents/carers, pupils/students and visitors and contractors can access the SingleDisability, Equality and Community Cohesion Scheme.
Produce regular information for staff and governors about the policy and ensure all are clear about their responsibilities.
Oversee the effective implementation of the policy.
Staff and governors have access to training to implement the policy.
Develop partnerships with external agencies so that the school's actions are in line with the best advice available.
Monitor the policy and report to the Governing Body at least annually, on its effectiveness.
Ensure that the Senior Leadership Team are kept up to date with any development affecting the policy or actions arising from it.
Take appropriate action in cases of harassment and discrimination.
In partnership with governors deal with breaches of this policy in the same way breaches of other school policies are dealt with.
Our governing body aims to:
Fulfil its statutory duty to promote community cohesion.
Designate a governor with specific responsibility for the single equality and community cohesion scheme (or have governors with responsibility for specific strands of this agenda).
Ensure that the action plans arising from the policy are cross-referenced in the school improvement plan.
Support the Headteacher in implementing any actions necessary.
Inform and consult with parents/carers and the wider community about the scheme.
Evaluate and review this scheme regularly.
Ensure the school complies with all current equality legislation.
Our Senior Leadership Team aims to:
Have general responsibility for supporting other staff in implementing this scheme
Provide a lead in the dissemination of information relating to the policy.
With the Headteacher, provide advice/support in dealing with any incidents/issues
Assist in implementing reviews of this scheme as detailed in the School Improvement Plan
(A) Head of Inclusion/Senco and a member of the governing body will support this scheme by:
Coordinating and monitoring work on equality issues
Dealing with and monitoring reports of harassment (including racist and homophobic incidents)
Monitoring the progress and attainment of potentially vulnerable groups of pupils monitoring exclusions
Our parents/carers aim to:
Be given accessible opportunities to become involved in the ongoing development of the scheme
Have access to the scheme through a range of different media and languages appropriate to their requirements
Be encouraged to actively support the scheme

Be encouraged to attend any relevant meetings and activities related to the scheme
Be informed of any incident related to this scheme which could directly affect their child
Our school staff aim to:
Be involved in the ongoing development of the scheme
Be fully aware of the Policy
Understand that this is a whole school issue and support the Disability and Equality policy.
Model good practice by recognising and challenging prejudice and stereotyping
Promote equality and avoid discrimination against anyone for reasons of ethnic or national origins, language, culture, religion or belief, disability, gender, sexual orientation or social class.
Keep up to date with the law on discrimination and take training and learning opportunities
Accurately and swiftly respond to and report any equalities incidents.
Be familiar with the process for reporting racist or religiously motivated incidents
Pupils / students aim to:
Be involved in the ongoing development of the scheme and will understand how it relates to them, appropriate to age and ability
Be expected to act in accordance with the scheme
Keep equality and diversity issues on the School Council agenda and support policy development in this area
Visitors, contractors and those requesting to rent our premises will be required to:
Know and support our Single Equality and Community Cohesion
Monitoring, reviewing, assessing impact
The impact of this equalities & community cohesion policy will be monitored annually and reviewed by staff and governors to ensure that it is effective in tackling discrimination, promoting access and participation, equality and good relations between different groups, and that it does not disadvantage particular sections of the community.
Equalities Target 2018/19
Achievement
Our equalities target for 2018/19 is to ensure that all pupils including children with SEND and children who are eligible Pupil Premium Funding/ Pupil Premium Plus will make at least good progress relevant to their starting positions.
Attainment
To ensure that we continue to 'Close the Gap' between the attainment of children in receipt of Pupil Premium/Pupil Premium Plus and children nationally who are not in receipt of pupil premium.
Data analysis each term will have a focus on children with SEND or Pupil Premium to ensure good progress. Where children are seen to be at risk of underachievement, appropriate interventions will be planned
3 Accessibilitiy
Access Area
Action Points
Who's responsible
Time scale
Successful outcome

ACCESS TO CURRICULUM

Involve both pupils with disabilities and their parents/carers in setting individual pupil targets

children have feedback time for curriculum review

parents attend termly IEP meetings

all teachers and TAs together with INCO
Termly
Data shows there is no difference in rate of progress for pupils with a disability compared to non-disabled children

ACCESS TO CURRICULUM

Monitoring of differentiation in classes to ensure pupils with disabilities are able to participate fully in learning

SLT and subject leaders focus on differentiation specifically for vulnerable groups including children with disabilities
SLT led by INCO
Termly lesson observations, work scrutiny and pupil conferencing
Lesson obs and scrutiny of planning and children's work show appropriate differentiation being made for children with disabilities

PHYSICAL ACCESS

To ensure that the new building is fully accessible for children and parents

ensure new signage meets requirements
HT and Health and Safety Adviser. Audit review
Audit of building Feb 2019
Audit of signs and monitor children's access to rest of school and play areas show full access

PHYSICAL ACCESS

Ensure front of school allows suitable access to all pupils and parents

monitor exit arrangements for pupils and parents as school expands
HT and FSP committee
Ongoing and from Feb when new canopy installed
New canopy continues to allow free access to school. School office area is fully accessible to parents and children. Exit gates allow for ease of access for disabled pupils and parents/carers