St Andrews CE Primary School

Additional Educational Needs Policy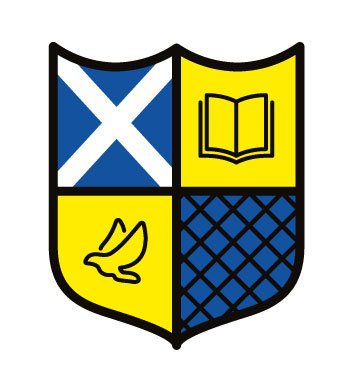 Approved by:

Date: February 2018

Last reviewed on:

Next review due by:
St Andrew's CE Primary School is committed to providing high quality education through a broad and balanced academic and social curriculum which is accessible to all pupils, including those identified as having Additional Educational Needs, allowing all pupils to be fully included in every aspect of school life.
We believe that all children should be equally valued in school.
We strive to eliminate prejudice and discrimination, and to develop an environment where all children can flourish and feel safe. Children cannot learn effectively if they do not feel safe and healthy.
We are committed to Inclusion which is part of the school's strategic planning aiming to develop cultures, policies and practices that include all learners. This does not mean that we will treat all learners the same way, but will respond to learners in ways which take account of their varied life experiences and needs.
Promoting Inclusion is a collective whole school responsibility where the teaching and learning, achievements, attitudes and well being of every child matters.
We are committed to improving the outcomes for all pupils at St Andrew's, including the most vulnerable, by ensuring the well-being of all pupils in relation to: being healthy, staying safe, enjoying and achieving, making a positive contribution, and achieving social and economic well-being.
We strive to provide equal opportunities for all learners, in particular the provision for and achievement of different groups of learners:
Girls and boys
Minority ethnic and faith groups, Travellers, asylum seekers and refugees.
Learners who need support to learn English as an additional language
Learners with SEN&D :

Pupils with cognition and learning difficulties e.g. dyslexia, dyspraxia, general learning difficulties.
Pupils with communication and interaction disorders e.g. speech delay, autism
Pupils with specific physical, sensory or medical needs or disability that directly affects their learning e.g. hearing or visual impairment, epilepsy.
Pupils who are prevented from learning by their social, emotional or behavioural development.

Learners who are gifted and talented. (see G & T Policy for detailed identification and provision).
Learners who are looked after by local authority.
Others such as those who are young carers, those who are in families under stress i.e. families where there is mental illness, drug or alcohol dependency problems or domestic violence.
Learners who are at the risk of disaffection and exclusion.
This policy describes the way we meet the needs of children who experience barriers to their learning.
We recognise that pupils learn at different rates and that many factors affect achievement including ability, emotional state, age and maturity.
We believe that many pupils at some time during their education may experience difficulties which affect their learning. These may be short or long term and we aim to identify these as they arise and provide teaching and learning contexts and additional provision to enable every child to reach their potential.
Objectives of Policy:
To ensure the SEN and Disability Act and relevant Codes of Practice and guidance are implemented effectively across the school.
To ensure equality of opportunity for, and eliminate prejudice and discrimination against, pupils with AEN.
To continually monitor the progress of all pupils, to identify needs as soon as they arise and to provide support as early as possible.
To provide full access to the curriculum through differentiated planning by class teachers, Head of Inclusion and support staff as appropriate.
To provide specific input, matched to individual needs, in addition to differentiated class room provision, for those pupils recorded as having AEN at SA or SAP.
To ensure that pupils with AEN are perceived positively by all members of the school community, and that AEN and inclusive provision is positively valued and accessed by staff and parents/carers.
To involve parents/carers fully in every stage of planning to meet their child's additional needs.
To involve pupils themselves whenever possible in planning and in any decision making that affects them.
To inform and update the governing body of provision for AEN at St Andrew's.
To enable pupils to move on from St Andrew's well equipped with academic skills and social independence to meet the demands of secondary education.
To ensure that we are able to meet the needs of as wide a range as possible of children who live in the catchment area.
Arrangements for co-ordinating AEN provision:
The Co-ordination of provision of AEN is led by the Head of Inclusion (HI) through discussion with the Head teacher and SMT.
The Head of Inclusion (HI) is Sarah Chambers. The assistant Senco is Charlotte Partridge.
All Class Teachers teach pupils with AEN. They will provide learning opportunities which are absorbing, rewarding, effectively differentiated and using diverse teaching styles and Quality First teaching.
All teaching assistants support pupils with SEN. They may be involved in preparation of resources, ensuring pupils work towards IEP targets, supporting groups and annotating planning.
LSAs and HLTAs have special responsibility for delivering programmes for identified pupils outside of the classroom. They are involved in planning, monitoring and reviewing identified programmes under the direction of the Head of Inclusion, as well as training other LSAs in effective delivery of interventions.
St Andrew's School is a 'Dyslexia Friendly School'
The Governor with responsibility for SEN is Catherine Buchanan
Identification, Assessment, Monitoring and Review Procedures:
Provision is based on a graduated response in line with the Code of Practice.
The school system for regularly observing, assessing, recording and analysing the progress of all pupils is used to identify pupils who are not making satisfactory progress. The following will inform identification :
EYFS
Progress measured against P levels
Target tracker
Standardised screening and assessment tools
Observations of behavioural, emotional and social development.
Pre-school alert panel
Parental concern
Early Years Providers
Another school or LEA which has identified or has provided for additional needs.
An existing Statement of SEN or an EHCP plan
Assessments by a specialist service, such as educational psychology, identifying additional needs.
At other times the HI will be alerted to newly arising concerns through
regular in class contact with pupils and staff and with parent/carers.
Based on the schools information and following a discussion between the class teacher, HI and parents/carers, a pupil may be recorded as needing:

Differentiated curriculum support in class
Additional support through School Action provision
Additional support through School Action Plus or Statement provision.
The Head of Inclusion:
Will meet with each class teacher (including LSAs and KWs where possible) at least two times a year formally to discuss pupil's additional needs and to review and write IEPs. Targets arising from IEP meetings and reviews will be used to inform and support whole class approaches to inclusion e.g. differentiation (by task, outcome, support) and varied teaching styles.
Will offer parents the opportunity to meet formally three times a year to discuss their child's needs and provision and be available to give advice and support where necessary.
Will meet with staff from nursery schools prior to pupils starting school.
Will meet with staff at secondary schools to organise a smooth transition.
Will accompany pupils on individual visits to new schools when necessary.
With the Head teacher will monitor the quality and effectiveness of provision for pupils with AEN as part of the SLT.
Will present a provision map to show allocation of resources and time for the HT and Bursar to establish budget.
Will maintain and update an SEN Register and QR files
Will organise and Chair Annual Reviews
Will liaise with all outside agencies, attend meetings and prepare reports.
Will plan, monitor and review identified differentiated learning at SA, SAP and Statement level.
Will liaise closely with staff supporting pupils with AEN.
Will identify and organise training and professional development for staff to enable them to confidently support pupil's needs. This maybe within school by IC or an outside team or off site.
Will establish links with Inclusion Projects in the locality.
Partnership with parents/carers:
Parents/carers will be informed and involved at all stages of the education planning process of pupils with AEN.
Parents will have the opportunity to meet formally at Parents/Carers Evenings with HI. They are able to make other appointments on request. Regular communication between home/school will ensure concerns are promptly acted upon.
Parents can access information, advice and suggestions of ways to support pupils at home from the HI and Class teachers.
Parents can access support from other agencies through Parent Partnership.
IEPs may include targets to work towards at home or may require parental support to carry out.
The Governors will:
Ensure the school has an Inclusion Co-ordinator, an AEN Policy and that, on recommendation from the Head teacher and HI, appropriate portions of the school budget are allocated to meet the needs and ensure inclusion of pupils with AEN.
Report annually to parents and ensure parents are familiar with the school's policy for AEN.
Pupils will:
Be encouraged to express their opinion and have it taken into account in any matter affecting them.
Know and take account of their preferred learning styles and strengths and weakness regarding key skills.
Participate in the decision making process e.g. target setting, contributing to IBPs, transition etc.
Know their views are valued, their success and achievements celebrated.
Pupils will have an awareness of the needs of those pupils with disabilities and how they can support them i.e. SS awareness presentation to support pupil with severe VI.
Staff will:
Provide a differentiated curriculum for identified pupils through Quality First Teaching.
Teachers will share IEP/IBPs with their teaching team so that all those involved know the targets pupils are working towards. They can all contribute towards evaluating the targets set.
Provide a creative curriculum and use a variety of teaching styles to deliver learning.
Meet with HI to monitor targets, review and set new ones.
Seek support from the HI to plan appropriately for identified pupils if they need too.
The Graduated response
AEN support is primarily delivered by class teachers through differentiation.
In order to make progress a pupil may only require differentiation of the whole class plans which may involve modifying learning objectives, teaching styles and access strategies. This will be recorded in the planning by the class teacher. Monitoring of progress will be carried out by the class teacher and reviewed regularly at IEP reviews.
The school uses the definitions of progress suggested by Code of Practice that is progress which:
Closes the attainment gap between the child and their peers
Prevents the attainment gap from growing wider
Is similar to that of peers starting at the same attainment baseline, but less than the majority of peers.
Matches or betters the child's previous rate of progress.
Ensures full access to the curriculum.
Demonstrates an improvement in self-help or social or personal skills.
Demonstrates an improvement in the child's behaviour.
Where a period of differentiated curriculum support has not resulted in the child making progress or where the nature or level of the child's needs are considered unlikely to be made by such an approach then provision at Wave 2 may be required.
Provision would be indicated where there is evidence that:
There has been little or no progress made with existing interventions.
Additional support is required to develop literacy and numeracy skills.
Additional support is required for emotional, behavioural or social development.
Additional support is required for sensory or physical impairments.
Additional support is required for communication or interaction needs.
It can be appropriate to support these pupils in groups with pupils with similar additional needs e.g. lack of phonic knowledge or phonic skills. However these pupils may also have individual targets.
Pupils at School Action will have an IEP and QR file and be placed on the SEN Register. Parents will be consulted.
Responsibility for planning for these pupils remains with the class teacher in liaison with HI. Additional support is planned by HI and delivered by trained LSAs. This is funded from the schools annual budget. The support timetable is reviewed annually by Head teacher and SLT, in line with current pupils needs.
The HI will produce a Provision Map to show allocation of time and resources to AEN to inform calculation of cost.
Monitoring will be carried out as indicated above through analysing assessment data, discussion at IEP Reviews, meeting with parents/carers, and reflective discussion/contribution with the pupil and observation by HI. The HI may conclude from consultation that the pupil continues to have significant needs which are not being met by current interventions. Where this is the case a decision may be made to make provision at Wave 3
Provision would be indicated where there is evidence that the pupil:
Continues to make little or no progress in the areas of concern.
Continues working at National Curriculum levels substantially below that expected of children the same age.
Continues to have difficulty in developing literacy and numeracy skills.
Have emotional, behavioural or social needs which regularly and significantly interfere with the pupils, or other pupils, learning.
Has sensory or physical needs which require additional specialist equipment or regular advice and visits from a specialist service.
Continues to have communication and interaction needs that interfere with the development of social relationships and act as a barrier to learning.
Provision at School Action Plus always includes the involvement of specialist services.
Advice and assessment data from these services will inform the planning, monitoring and review process of the pupil's progress.
Outside school support services may include:
Social Services
Education Welfare
School Nurse
Community Paediatrician
SALT
Integrated services
Physiotherapy
Occupational Therapy
CAMHS
BILT
Educational Psychology
LSS
CYPS Inclusion Support Team.
Sensory Support Team.
Parent/carer consent is always required before discussion with outside agencies.
A pupil at SAP will have an IEP and monitoring and reviewing will follow the same procedure as for SA.
When a pupil is not making adequate progress at SAP after discussion with parent/carer and Head teacher the HI may request the LEA to make a statutory assessment in order to determine whether it is necessary to make a Statement of The school is required to submit evidence to the Moderation of Assessments Panel who will make a judgement as to whether or not the pupils needs can be met from the resources available to the school.
A pupil who has a Statement of SEN will continue to have arrangements as for SAP and additional support that is provided using the funds made available through the school budget and in some cases it may be appropriate to apply for additional funding.
A pupil with a Statement of SEN must have an Annual Review, chaired by HI to include parents/carers, school staff, the pupil where appropriate and representatives from outside agencies.
Together they will review the appropriateness of provision and recommend to the LEA whether any changes need to be made to the Statement or to the funding arrangements.
Access to the Environment
St Andrew's School is a single site school on two levels, with lift access and excellent disabled access to the school facilities and outside areas.
Pupils requiring equipment/access due to a disability will be assessed in order to identify the support they require and the school will make reasonable adjustments to meet their needs and seek advice from outside agencies.
Access to Information
Access to information will be provided in a variety of different formats.
Admissions and Transition
The admission policy is in line with the expectations laid down by the National Society
The policy is outlined in the booklet 'Information to Parents' which is published annually by the LEA.
It is advised to plan and begin the transition from one educational setting to another as early as possible in order that appropriate arrangements to meet the child's needs may be made well in advance.
Admission to Reception is flexible to cater for individual needs.
Pupils transferring to secondary setting will be offered additional visits and transition planned well in advance. HI will set up meetings with appropriate secondary staff and parents. The secondary setting for pupils with Statements of SEN will be decided during Year 5 with all appropriate parties involved.
Pupils with AEN transferring to a new school will have records forwarded within 15 days and telephone contact will be offered to the new AEN staff.
Inclusion
PSHCE curriculum includes issues of disability, difference and celebrating and valuing diversity.
Library books and resources are regularly reviewed to ensure they reflect a wide range of special needs issues and a disability equality perspective, portraying positive images of disabled adults and children and including different families.
St Andrew's School encourages the inclusion of all pupils on the School Council and other consultation groups.
The school makes optimum use of Circle Time for raising issues of use of language and the impact of the words they use. The school will deal seriously with derogatory name calling. (See Anti-Bullying Policy).
St Andrew's School endeavours to make all educational trips/visits inclusive by planning in advance, identifying needs and providing additional support or resources where necessary.
Reasonable adjustments are made to ensure inclusion of pupils with disabilities i.e. visually impaired pupils, use of sound fields in class rooms.
St Andrew's runs a once per week lunchtime group to make provision for our most vulnerable pupils. This group provides a safe, predictable and structured environment for play.
Trained LSAs and the school's Pupil Care Coordinator are available to support pupils with their learning, behaviour, homework, organisational skills.
Additional forms of communication are used such as makaton support when speaking especially in Reception and KS1 and Visual Timetables and visual prompts in class and around school.
Small group learning and 1:1 learning is offered when appropriate for phonics, reading, maths, writing. Pupils follow structured programmes such as Bear Necessities and Quest to promote literacy skills.
In class pupils may need to access a differentiated curriculum through expectation, outcome and support.
Several pupils require Key Worker support while they are in school to support behaviour and life skills.
All pupils are welcome to join extra-curricular activities and reasonable adjustments will be made where possible to allow this. A wide variety of after school clubs are available to pupils.
Evaluating the success of the SEN and Inclusion Policy.
The Head teacher, HI and SMT analyse data on the percentage of pupils with very low attainment at the end of their Key Stage, compared to the percentage in similar schools. We analyse data on behaviour (incidents and exclusions). We use this information to inform the Provision Map.
We set new targets for the year ahead aiming for:
A reduction in the percentage of children with very low attainment.
An increase in the percentage of children recorded as having SEN attaining Level 2s at the end of KS1 and Level 6s at the end of KS 2.
A reduction in behaviour incidents.
The Head of Inclusion will report at least termly to the Governors at the Curriculum and Inclusion committee meeting, providing information about numbers and provision for pupils with AEN at EHCP and School intervention.
The Head teacher will report on any whole school developments and exclusions and ensure governors are kept up to date with legislative or local policy.
The HI will keep a portfolio to show the variety of programmes and strategies offered to pupils to meet their needs including examples of learning and the management and provision procedures.
Feedback and comments from parents will be valued and acted upon.
Pupils with AEN are identified and provision put in to place as early as possible.
Successful IEP Reviews with clear evidence that pupils are achieving their targets.
Results from assessment and testing e.g SNIP and HAST spelling assessments.
Dealing with Complaints
If a parent has a concern about provision or policy in the first instance this should be raised with the HI and the class teacher.
If the issue cannot be resolved then the issue should be raised with the Head teacher.
If a parent is still unhappy with the outcome they can make a formal complaint in writing to the Head teacher who will then reply within 10 working days.
The Head teacher will follow the whole school complaints policy (available on request from school office) and inform the Chair of Governors.
Sarah Chambers, Head of Inclusion, February 2018